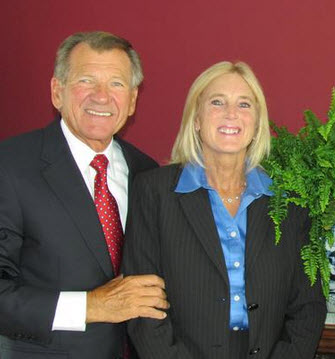 Wealth Management, 401K, PENSIONS, RETIREMENT PLANNING, ESTATE PLANNING, INSURANCE
We, Carolyn (Insley) Mitch and Michael Mitch, owners, welcome you to the INSLEY FINANCIAL web site. Here you will find a wealth of information in the form of newsletter articles, calculators, and research reports, with an emphasis on wealth building, 401k's, pensions, retirement and estate planning.

We have designed our site to help you understand the opportunities and potential rewards that are available when you take a proactive approach to your personal financial situation. There are many choices and many roads on the way to financial prosperity. Wise decisions enhance the likelihood of financial well being.
We are here to assist you in gaining a better understanding of the financial concepts behind retirement, estate planning, insurance and wealth preservation. Most important, we hope you see the value of working with the skilled professionals at Insley Financial. Our approach is to develop long-term professional/personal relationships that address your changing needs as you grow and prosper; as well as a transition to a well-earned retirement. Our efforts are combined with the fact that we enjoy what we do, are friendly, personable and value the association with our clients.
As you explore the site, take advantage of the opportunities to learn more about us, our talents and the many years of successful experience helping people reach their financial goals and retirement dreams. Open the door that will broaden the possibilities. Contact us by phone (800-830-5107) or email and we will be there to begin participating with you, helping to provide a stronger and more secure financial future for you and your loved ones.
No obligation, free consultation.
We welcome the opportunity to help enhance your financial well being.