Our Firm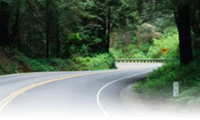 The practice is directed by Carolyn Insley-Mitch and Michael Mitch. We are focused on and committed to helping individuals pursue their financial goals and retirement dreams. Since 1988 we have proudly provided financial services and guidance to individuals and businesses.
At Insley Mitch Financial, we specialize in 401k rollovers, pensions, wealth management, estate planning, and insurance. The firm is greatly enhanced by talented, experienced, financial professionals, who are attuned to client needs and desires. They have established relationships with the major investment and insurance companies, and know the markets and the factors that affect their movement.
Insley Mitch has been recognized throughout the years for outstanding performance as financial professionals by their associated broker-dealers and clients.
With depth and wealth of experience, the team at Insley Mitch Financial is able to offer the broadest range of options to support your financial well-being. Choices that help you address your personal financial goals, today and into the future. We are independent, and not limited to a restricted list of products and services. We have the freedom to slect what works best for you. Being able to offer this range of financial services and products is one of the many benefits of working with Insley Mitch Financial. Please call, if you have any questions about the firm or the many ways we can care for you and your family's financial future.