Our Qualifications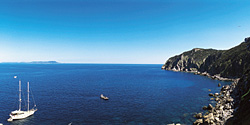 We have been helping individuals and businesses chart their financial futures since 1988.
Everyone affiliated with Insley Mitch Financial has extensive personal and professional experience and is dedicated to serving our clients.
We have advanced degrees, hold many professional designations, and are licensed to offer the broadest range of investment options and insurances.
Our aim is to develop successful and lasting relationships. Simply put, we aim to develop relationships before developing business. We help you assess your financial goals and then participate with you in the management of your finances. We start all our client relationships by coming to you, to discuss one on one your financial needs and desires.
One of the many benefits of working with us is our ability to provide clear, down-to-earth, easily explanations of financial products and services. The world of money and money management can be complicated. We take the complication out and focus on what are proven successful practices. Your personalized plan will provide the roadmap to working toward a more secure financial future.
We are committed to personal service.
We look forward to using our expertise to help you pursue your financial goals.